This combination of design, original stone cutting and bright colours in the work of Gaudí is a breathtaking visual experience for the viewer. To give you an idea of his style, we show a selection of architectural works of Gaudí, describing further the Sagrada Familia on another page.

the sagrada família
The Sagrada Família, started in 1915 and still to be completed, is an enormous, magnificent and idiosyncratic ecclesiastical building. This gigantic temple is probably one of the most impressive works of Antoni Gaudí and is the most visited attraction in all of Barcelona.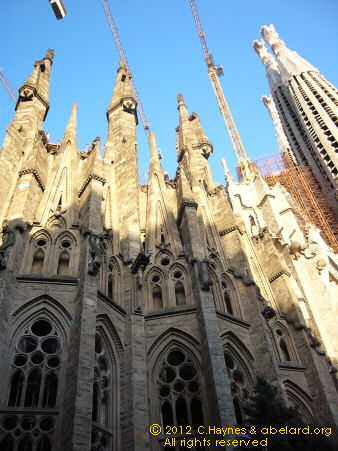 With its eighteen towers, currently still supplemented by soaring cranes and three enormous themed facades, the exterior of this huge basilica is breath-taking, and that is before even mounting the steps and entering the vast nave.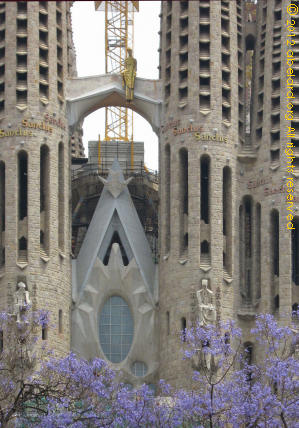 Parc Güell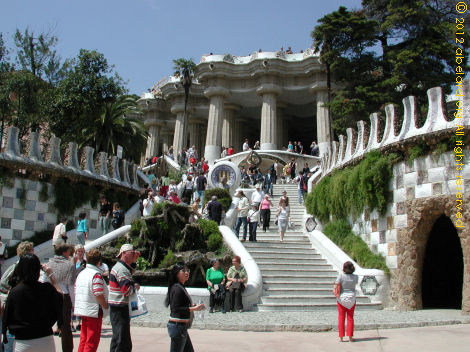 At the entrance to Park Guell on a summer's day
Parc Güell was commissioned by Eusebi Güell to create a private park for the aristocracy of Barcelona. It is a magical creation of garden and buildings, absolutely fantastic sculptures and ceramics, all designed by Gaudí. There is also the architect's former residence in the Parc Güell, now open to the public as a museum.