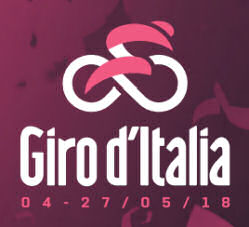 (to Giro d'Italia web site)
cycling tactics


The Tour de France 2017, Russian mountains on steroids!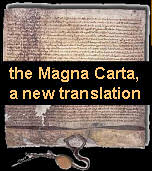 The Giro d'Italia, the Tour of Italy, is the first major tour in the annual cycle of international cycle races. In 2011, the Giro takes place from the 5th to 29th May.
Watching the Giro in Italy is very similar to watching the Tour in France. abelard.org has several pages giving general advice on how to be a effective road-side spectator.
The Giro will be broadcast on Gazzetta.it (the website for the organisers of the Giro), Rai3 (installation of MS Silverlight needed), as well as Eurosport.
the italian giro
This year, the Giro d'Italia celebrates 150 years of Italian unity, visiting 17 of Italy's 20 regions. The common denominator of this year's Giro and many of the cities being visited is il Risorgimento, or "the Resurgence". The Kingdom of a United Italy was declared in 1861, its temporary capital being in Florence. Rome was only captured and became the capital city ten years later.
In honour of the 150th anniversary of the unificatiion of Italy, the Italian road cycling champion, Giovanni Visconti, will be wearing the number 150.
Each stage has some connection with the history of the unification of Italy, or the nation state of Italy. Piemonte, Reggio Emilia, Quarto dei Mille, Belluno, Castelfidardo, Ravenna, Messina, Orvieto, the Austrian border, Turin and Milan. In the north of Italy, this year's Giro will visit a dozen places that were all traversed by the army of Giuseppe Garibaldi in the 1850s and 60s. His decisive campaign led to the unification of Italy.
In 1861, Turin (stage 1) became the first capital of Italy. The Italian national flag was first flown in Reggio Emilia (stage 3). Messina (stage 9) was the site of one of Italy's worst earthquakes in 1908, when about 70,000 people died.
On the trail of Garibaldi, the 94th edition of the Giro will go through through Sicily (stage 8 and 9), as did the war chief. Garibaldi had sailed from Quarto with a thousand Piedmonte volunteers, whence the name of the starting point for the fourth stage - Quarto dei Mille, a district of Genoa. At Quarto, there is commemorative statue and a pillar, 200 metres away by the sea. Garibaldi's campaign leading to the unification of Italy started with the taking of Sicily.

Victor Emmanuel meets Garibaldi at Teano.
By Sebastiano De Albertis (1828-1897) Source: partecipiamo.it
The seventh stage passes by Teano (now called Vairano Patenora) where Garibaldi met the future king of Italy, Victor Emmanuel II. The eleventh stage stage ends at Castelfidardo, where Garibaldi's Red Shirts won a crucial victory over the troops of the Pope. The last day's stage, the individual time trial at Milan, recalls Garibaldi's assistance in 1849 to Milan's provisional government, formed during its rebellion against Austrian (Hapsburg) occupation.
this year's stages
21 stages are planned , with six mountain stages, four medium mountain stages, a individual time trial (stage 1), an uphill individual time trial (stage 16) and a team time trial (stage 21). There will be 2 rest days. All other days are 'flat stages' - relatively flat days, almost touring through France. The total distance ridden will be 3,496 kilometres, or roughly 2,172 miles. There will be a short foray into the Austrian alps on the 13th and 14th stages.
1
Venaria Reale - Torino (Team)
7 May [21.5 km]
12
Castefidardo - Ravenna
19 May [171 km]
2
Alba - Parma
8 May [242 km]
13
Spilimbergo - Grossglockner
20 May [159 km]
summit finish
3
Reggio Emilia - Rapallo
9 May [178km]
14
Lienz - Monte Zoncolan
21 May [210 km]
summit finish
4
Quarto dei Mille - Livorno
10 May [208 km]
15
Conegliano - Gardeccia/Val di Fassa
22 May [230 km]
summit finish
5
Piombino - Orvieto
11 May [201 km]
R
23 May - rest day
Belluno
6
Orvieto - Fiuggi Terme
12 May [195 km]
16

Belluno - Nevegal (Uphill individual)
24 May [12.7 km]
summit finish

7
Maddaloni - Montevergine di Mercogli
13 May [100 km]
summit finish
17
Feltre - Sondrio
25 May [246 km]
8
Sapri - Tropea
14 May [214 km]
18
Morbegno - San Pellegrino Terme
26 May [114 km]
9
Messina - Etna
15 May [159 km]
summit finish
19
Bergamo - Macugnaga
27 May [211 km]
summit finish
R
16 May- rest day
Termoli
20
Verbania - Sestriere
8 May [242 km]
summit finish
10
Termoli - Teramo
17 May [156 km]
21
Milano - Milano (Individual)
29 May [32.8 km]
11
Tortoreto Lido - Castefidardo
18 May [160 km]
the teams
updated
The UCI (International Cycling Union) has made a concession to this year's Giro dItalia, as it celebrates 150 years of Italian unity. The UCI has waived the 200-rider limit to entrants in this year's Giro. As a result, there will be 23 teams participating.
There will be 18 professional teams:
AG2R La Mondiale (France)
BMC Racing Team (USA)
Euskaltel-Euskadi (Spain)
HTC-Highroad
Katusha Team (Russia)
Lampre-ISD (Italy)
Leopard-Trek (Luxemburg)
Liquigas-Cannondale (Italy)
Movistar Team (Spain)
Omega Pharma-Lotto (Belgium)
Pro Team Astana (Kazakhstan)
QuickStep Cycling Team (Belgium)
Rabobank Cycling Team (Netherlands)
Saxo Bank-Sungard (Denmark)
Sky Pro Cycling (UK)
Team Garmin-Cervelo (USA)
Team RadioShack (USA)
Vacansoleil-DCM (Netherlands).
There will also be five teams in the UCI Professional Continental category:
Acqua & Sapone (Italy)
Androni Giocattoli (Italy)
Colnago-CSF (Italy)
Farnese Vini-Neri Sottoli (UK)
Geox-TMC (Spain).
Each team is allow to choose 9 riders from their teams of 12 riders, making a total of 207 cyclists at the start line. All the teams are members of the Biological Passports programme.
Garibaldi biscuits are said to have been created by Guiseppe Garibaldi as energy-filled, easy to make, iron rations when food was hard to find during the campaign through Italy.

Consisting of two thin rectangular biscuits well filled with currants, these biscuits continue to be much appreciated, the English being particularly partial. The most common English nickname is squashed flies (or squashed fly biscuits).



"World Anti-Doping Agency (WADA) Director General David Howman said, "The Athlete Biological Passport adds a powerful new tool to support the fight against doping. Coupled with existing and future strategies, we are confident that this model will make any prohibited preparation far harder to implement by those athletes who may still take the risk to cheat.

" "We know that the effects of drugs remain detectable longer in the body than the substances themselves. The Athlete Biological Passport will allow the anti-doping community to exploit this reality through an increasingly biological and global approach, similar to that used in forensic science." " [Quoted from cyclingnews.com]