architectural and design trends
The Art Deco movement can be regarded as having two main currents that showed particularly in architecture: the sybaritic trend with its all-enveloping, opulent decoration, and the much more austere, revolutionary trend - but both with a common theme of total design.
revolutionary trend
simple symmetrical design with little ornamentation.
Also described as
• classical moderne (during 1930s and 1940s)
• streamline moderne
Revolutionary trend architects included

Walter Gropius - founder, Bauhaus
Ludwig Mies van der Rohe
Le Corbusier
Frank Lloyd Wright
Buildings of note include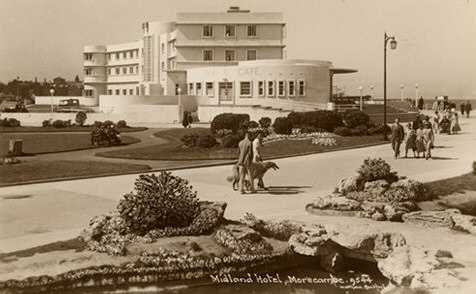 The Midland Hotel, Morecombe Bay, England
This hotel, when restored to its original state, was used for Double Sin, in 1990 [Series 2], in the television series dramatising Hercule Poirot stories by Agatha Christie and starring David Suchet. Much of the Poirot series uses a wide variety of Art Deco buildings and contents in the UK.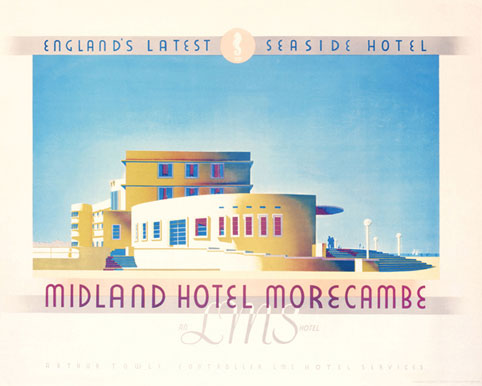 Miami Beach, Florida is known as the one of the greatest collections of Art Deco buildings in the world.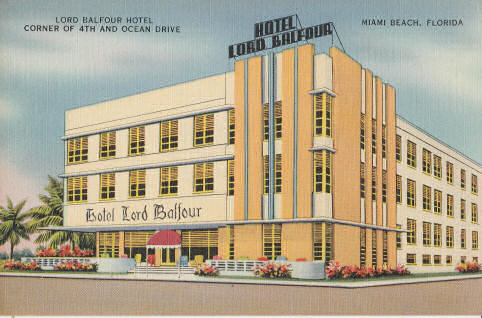 Ludwig Mies van der Rohe
Originally from Germany, van der Rohe moved to the United States of America in 1937 when Germany came under the Nazi regime.
Always an architect of minimalist design, Miles van der Rohe is well-remembered for the phrase that encapsulates his design premise - "Less is more".
He often used a steel frame with glass and brick, or polished stone to create buildings of great internal space that appear to float in their environment.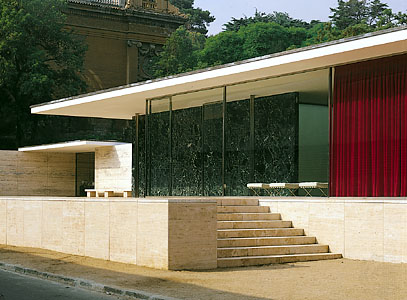 German Pavilion, Barcelona, Spain, by Ludwig Mies van der Rohe, 1929
(demolished in 1930 and rebuilt in 1959)


Weissenhof apartment building, Stuttgart, Germany 1927

Farnsworth Residence, Plano, Illinois, by day and by night (1946 - 1950)
In contrast to the sumptuous Rockfeller Centre in New York, Raymond Hood also headed the architects for the RCA Building, later renamed the GE Building.

GE (RCA) Building, part of the Rockefeller Center. Image: David Shankbone