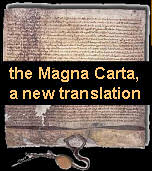 what is vulcania?
children and vulcania
prices and planning your visit
food
vulcania outside
miscellanous facts
warning to drivers and navigators
soil creation
what is vulcania?
A converted ex-army camp, the European Park of Volcanoes is set in the heart of the Auvergne region, 15 km west of Clermont-Ferrand, capital of the département of Puy de Dome [dpt.63] . Vulcania is 10 km from the A75 motorway that runs from Lyon to Montpellier. It is the only educational theme park on vulcanology in the world.
An artificial volcano cone shelters four levels of displays, films and other shows, interactivity, a volcanic garden, shops, an information centre and library, a sort-of play area. Like an iceberg, there is much more below than appears on the surface. Like Dr. Who's Tardis, the inside of the building is considerably larger than can be seen from outside. Vulcania has been built into the plug of a (probably!) extinct volcano.



The cone and entrance area. The walkway leads to the restaurant.


Looking up inside the 28 metre cone.
It is clad with gold titanium, reflecting light 20m down below ground level.
The exhibition centre of Vulcania is built down into the local basalt rock of a lava flow, of volcanic origin as is so much in this area of long-dormant and extinct volcanoes. In fact, three-quarters of the construction is underground, going down 20 metres, thus enabling the complex at the heart of Vulcania to blend into the surrounnding countryside. This was helped by recycling extracted basalt as building blocks and special Vulcania concrete. Eighty percent of the structure is built from local volcanic lava, with the pink basalt coming from Jura in the east of France.
above: world map showing active, dormant and extinct volcanoes.

above: tectonic plate hall. In the foreground, a globe with illuminated active tectonic zones.

above: part of the volcanic garden, which has many tree ferns from New Zealand.

above: one of may large educational displays, this one illustrating the effect of

tectonic plate movements.




above: part of the Pompeii room

Vulcania offers an interactive experience of exploration, using modern technology: computer screens, information desks, animated displays, audio-visual walk-through simulations of volcanoes.... From 2005 is added an earthquake simulator, complete with suitable survival advice. There are two shops, from which you can expect to buy something. However, there are very few books etc with English text.

Although Vulcania is in France and receives many French visitors, most written signs include English translations (though often with somewhat limited text). Free, radio-linked audioguides in five languages are also available: English, Spanish, Italian, German and Japanese.

There are items at Vulcania which are not on their website (that has no scientific information), like the large wall map near the entrance, updated in real time and showing volcanoes throughout the world. Active, dormant and extinct volcanoes are shown by different coloured lamps, and there is a counter totaling the number of currently active volcanoes.
children and vulcania
Vulcania is best appreciated by children who are at least six years old. This is reflected in the entrance prices. Although some attempt has been made to cater for "four to eight year olds" in the Pitoufeu Gallery, the educational aspects would have little meaning to four y.o.s, while eight y.o.s might find the story a little childish [the guardian of volcanoes has lost his magic powers and the children complete various activities to return the powers].
Other than a babies' changing room, there is nothing suitable for toddlers and babes in arms. Even the bench seating is not designed for prolonged sitting, especially with a very young, fractious child. I would tend to leave young children, especially those inclined to be fractious, with Granny, or split your group (if possible) in order that the keen ones can visit on two separate days.
Vulcania is jam-packed with facts, this is an highly educational operation. Keep in mind that three-year degree courses on vulcanology are available locally at Clermont-Ferrand university. This is a show for the dedicated and seriously curious, it is not for empty heads running around screaming on their day out. I never knew that there was so much to learn about volcanoes.
There are plentiful pleasant grassy areas and benches for picnics, for when you want a rest, or even for doing some serious note-taking. This is a seriously educational trip. It would be easy to spend more than one day here, and the organisers recommend that a visit takes at least six hours.
list of displays etc

The Vulcania complex is organised into four main topics, with other displays that may change from year to year.

Beginning the visit

introduction
the rumbling chamber (6 minute session)
Etna room
lava tunnel
volcanic garden valley

Planets and volcanoes

internal dynamics of the Earth
scale models (showing volcano sizes, from the Auvergne to Mars)
volcanoes and the solar system
the Earth and its volcanoes
the story of a rock
theatre of the universe (12 minute film)

On the trail of volcanoes

post-volcanic phenomena
mudpots
magic pond (6 minute session)
volcanoes' riches
volcano, who are you?
rendez-vous with the volcanoes (12 minute film)




Part of the small Pitoufeu Gallery for younger children




From one of the shops: a display of different stones
Man and volcanoes
the eruption of Mount St Helens (5 minute session)
The Nuées Ramp - at the foot of Mount St Helens
the observatory - watching volcanic activity
the effects of an eruption (12 minute session)
means and techniques of observation
the Krafft room (Krafft and his wife were vulcanologists)
cities which have disappeared
a meteorite displayed
Other activities
prices and planning your visit
Entrance prices (for 2009) are:
Information on current prices (except the combined ticket), opening times, shows and travel details can be found at the Vulcania website [This link is to English version, although some pages are only in French]. The website also has interactive floor plans and a virtual visit. This last is not always intuitive, click on blue arrows to explore further.
Outside, in the grounds are several large, free car parks named after famous volcanoes, as well as picnic areas, marked walks through the parkland. These include an adventure trail added in 2005.
During July and August, Vulcania is open every day, from 9 am to 7pm (9h - 19h). At other times of the year, the opening times are 9 am to 6pm (9h - 18h). In general, the park is closed from mid-November to early February, and is also closed on Mondays and Tuesdays in most months. You are well advised to consult the online calendar of opening times to check the current actual times and opening dates.
Note that the entrance ticket booths close two hours before the park closes. You can expect a visit to take a full day - 6 to 8 hours. Walking the trails would add a second day to your visit (the Vulcania grounds are free, as is the parking.)
Inside, the collection of displays and shows does not have to be seen in any particular order. Thus, on a busy summer day, if one item is crowded, just move on to another nearby and return to the crowded item later when the crowd has gone. Each display is about two minutes walk from its neighbours.
food
Three is a wide range of eating places - from a restaurant at 21€ plus wine; a cafeteria at 7€ a dish, and sandwich/snack bars in the various concourses.
vulcania outside
Outside, there are marked footpaths, as well as interesting plantings of temperate trees and wildflowers. As part of the ecological policy of Vulcania, the rubbish bins have three compartments to aid recycling.

view of part of Vulcania's parkland, with the Puy de Dome, and two other volcano plugs, in the distance.




signpost to carkparks, the ticket office and the complex's entrance.


above: wildflowers in the grounds of Vulcania
the approach from the car parks to
the Vulcania complex. All stonework at Vulcania is made of volcanic rocks.
miscellaneous facts
owned by the Regional Coucil of Auvergne, managed by S.E.M. Volcans
proposed by Valery Giscard d'Estang (a former President of France)
opened in 2002
total construction cost: 100 million €
[the mountain ride only at Eurodisney cost 130 million €]
objectives are described as

spreading knowledge about vulcanism and earth sciences
developing the economy and tourism in Auvergne
protecting natural sites and developing land in the region

site: 57 hectares [141 acres]
personnel: 200 - 300 (in summer season)
personnel training includes

receiving visitors
tourism
vulcanology
English
communication
theme park culture
first aid
work safety

in France, vulcanism is taught at both primary and secondary school levels

warning to drivers and navigators:
In their all-powerful and vainglorious manner, the mayor and council of Clermont-Ferrand have put up a myriad of road signs indicating a "recommended route" to Vulcania from the A75.
Ignore these and follow what appears the best route from your road map - the quickest, easiest and most efficient route to Vulcania is via the town of Clermont-Ferrand.
The mayor and his cronies do not want holidaymakers, tourists and other visitors who might possibly create the slightest traffic congestion.
If you follow the "recommended route", it will take an hour and a half longer through winding, hilly, little lanes - what a recommendation!
soil creation
Volcanoes throw out fresh material from within the Earth, which help renew the nutrients found in soil. This has been a major factor in creating fertile soils in countries such as Java, Hawaii and Japan. The two other major methods of renewing soil is by the advance and retreat of glaciers, and slow uplift of the Earth's crust.
above: multi-faceted display, here showing volcanic stone artifacts from around the world.



right: one of the many interactive information desks; this one showing "Earth: a heat machine". Note that the title is also in English. This language setting facility includes the screen below.

above: magnifier on rails, enabling close inspection of different minerals.