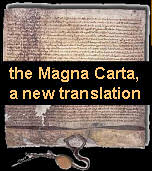 introduction

other documents on Les Landes

resin
resin tapping, how it was done
resin collecting, a short history
working the pines
resin distilling at Luxey and elsewhere in Les Landes
introduction
The lowly-populated and highly forested French Département of "Les Landes" is part of the region of Aquitaine.
The huge industrial forest is relatively young, being only about 150 years old and it is entirely artificial. It occupies an ancient marshy and unsalubrious plain, where previously sheep were raised, in good part as fertilising 'machines'.
By the 19th century, there were two main ways to exploit the forests - lumber production and resin extraction. Lumber production still continues; but the resin industry ended finally in 1992, overwhelmed by greater and cheaper foreign production.
Pine resin is collected manually by resiniers, who 'hurt' or damage the pine tree trunk so that it 'bleeds'. The raw resin, which of itself has little commercial use, is then distilled to produce two products:
turpentine, and
rosin (colophane in French).
In some parts of Gascogny [1], resin-tapping had been done since the Middle Ages and before. At the beginning of the 20th century, there were several thousand resiniers.
In 1962, the last resin factory closed and commercial resin production stopped throughout the Aquitaine forest in 1992, when there were only 76 resiniers left.
The market for French resin products had collapsed throughout the world, for two reasons:
The ability to make cheap substitutes for resin products from petrochemical products. Some examples:

instead of using spirit of turpentine, or turps, to clean paint brushes, now white spirit was used;
rosin was a major component of varnishes and paints, and was widely used in soap-making. Again, petrochemicals were cheaper substitutes.
instead of using rosin to create a more stable and durable road surface, now petroleum-based tarmac was been laid.



Foreign competitors became able to produce resin in larger quantities and at cheaper prices. This was despite a local French development in tapping to speed and increase resin production. In 1993, the principal producers of raw resin were Brazil (12,000 tonnes), Indonesia (3,000 tonnes) and China (4,000 tonnes). The main buyers that year were Portugal and India.
Resin collecting was a very labour-intensive occupation. After he had cut the initial incision in the tree, the task of the gommeur or resineur (the resin collector) was to stimulate and keep fresh this wound, without affecting the tree's growth. This maintained the secretion of resin.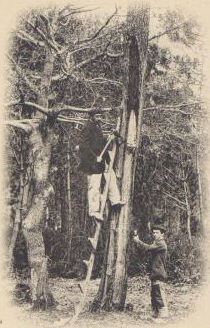 resin tapping, how it was done
After removing the bark (from January to early March), wounds were cut around the tree trunk. Each year, the cuts were made a further 60 cm higher, until they were about 2 to 3 metres above ground. Each original cut was about 20 cm wide and about 70 cm long.
A strip of tin ( the crampon) was hammered in below the cut to act as a sloping channel to direct the resin away from the tree.
According to the region, the cuts were 'refreshed' every four days (in Les Landes) or every eight days (in the département of Gironde, north of Les Landes) to ensure that the tree continued to bleed resin. This was done with a small, sharp matlock-like tool, called a hapchòt, that was used to cut away very thin strips from the tree. (The strips were used at home as tapers for lighting fires and lamps.)
[The 'ladder' used, called a pitèir, was made from a bark-stripped pole with foot-rests nailed on.]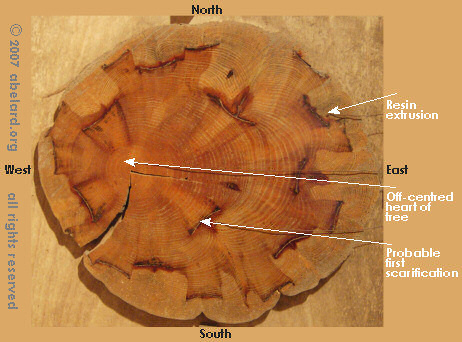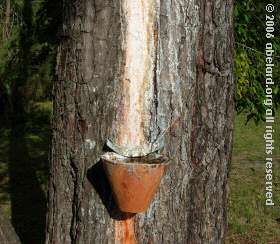 resin collecting, a short history
Originally, the resin from the artificial wound was just allowed to fall into a hole at the base of the tree, or onto a piece of sacking. Not only was the resin collected this way dirty, but also awkward to handle.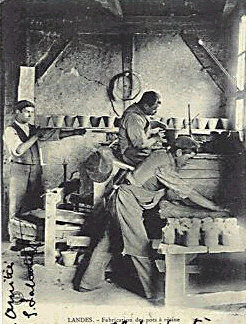 In 1836, Pierres Hughes from Bordeaux had the idea of using a small earthenware pot, like a flowerpot without the bottom hole, to collect the resin. M. Hughes took out a patent on his pots, which were named after him. With these pots, the resin was more easily collected, as well as being cleaner.